Our teachers are authors of programmes, textbooks, working books and school booklets for teachers and students. Special attention is given to practical application of educational activity of forms and methods in differentiated training, organization of research and project work.
Профессиональное развитие осуществляется через:
Self-educational themes;
pedagogical councils;
Work of methodical associations/subject groups;
Preparation of psychology-pedagogical councils;
Thematic seminars;
IB online workshops;
Courses of PD at the pedagogical city center);
School of the new teacher.
The focus is done on the choice of forms and methods collaborative (student + teacher) educational activity.
Teachers are prepared for realization of modern education high requirements; therefore for demonstration of professional development they use possibilities of the lesson, pedagogical council, online workshops (IB), auction of ideas, different competitions and subject leagues etc.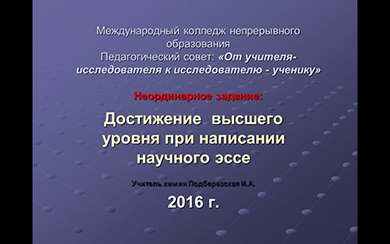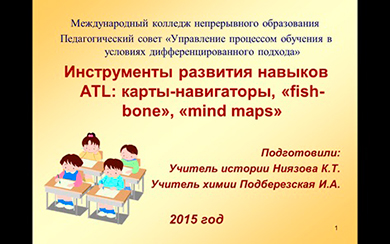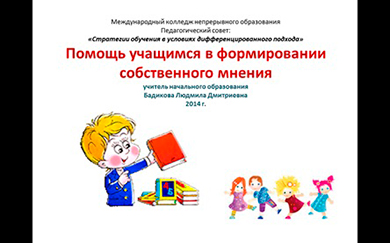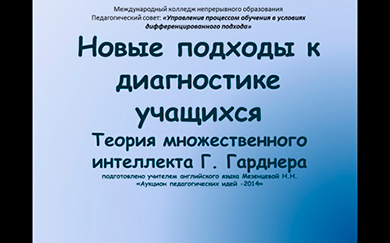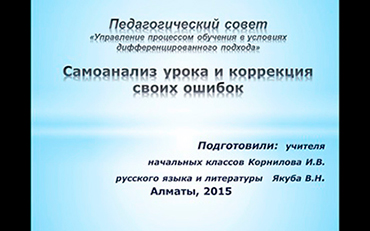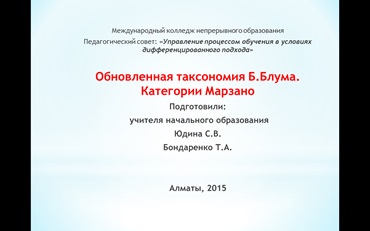 The given collection of educational optional programmes contains author's programmes:
Biology teacher: Pivovarova K.I. «Basis of natural-scientific knowledge» (for MYP grades 5-6);
Economics teachers: Kozlov V. N.
«Basis of Economics» (for MYP grades 7-9),
«Modern economics and marketing» (for MYP grades 10 and for grades 11)
IT teacher: Akhmetovo O. S.
«Computer science: step by step» (for PYP students)