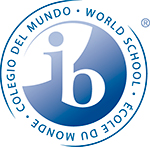 International Baccalaureate is an international non-governmental organization with a consultative status in UNESCO and Council of Europe registered in accordance with the Swiss legislation. (http://ibo.org/).
International Baccalaureate schools are of major significance in the organization functioning as participants and active contributors to developing, maintaining and monitoring continuously improving educational programmes. It is the unique spirit of cooperation between schools, administrations and assessors that gives the distinguished advantage to International Baccalaureate Programmes as compared to other international projects in education.
The International Baccalaureate Organization has IB Foundation Office which is the global hub for support functions such as legal, intellectual property, tax and governance. It is located in Geneva, Switzerland, the Assessment center is in Cardiff, Great Britain. There are three IB regions, each administered by a regional office. Africa/Europe/Middle East region is located in The Hague, The Netherlands.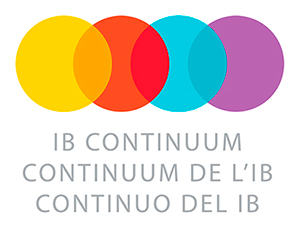 The International Baccalaureate educational framework is designed to comprise the following four components:
Primary Years Programme (PYP) for pupils aged 6 - 10
Middle Years Programme (MYP) for students aged 12 - 16
Diploma Programme (DP) for students aged 16 – 19
• Career-related Programme (CP) for students aged 16 - 19
Read more about IB programmes http://ibo.org/digital-toolkit/materials-in-other-languages/
Having idea to join international and national educational standards, we have chosen the International Baccalaureate programmes, because they:
provide students with an opportunity to be exposed to education based on internationally- recognized standards and to confirm the attained level of achievements and school certificate;
create a balanced and rigorous curriculum, which adds to and extends national educational system of Kazakhstan;
provide migrating students with opportunities for having a continuum of educational experience in different countries;
encourage teachers to apply the most effective forms and methods to their teaching and upbringing practice.
Kindergarten and Primary School:
The International Baccalaureate PYP programme is authorized for 3-12 years old children

What documents are received by students?
Students grade 4 receive the Certificate of participation in the PYP programme.

Middle and High School:


Grades 5-9 The International Baccalaureate MYP programme is authorized for grades 5-10

What documents are received by students?
Students grade 9 receive the Certificate of basic secondary education Republic of Kazakhstan


Students grade 10 receive the Certificate of completion the MYP programme (subject to the IB programme standards and requirements)
Students grade 11 receive the General Certificate of Secondary Education of the Republic Kazakhstan

Educational prolongation in International Baccalaureate (Diploma Programme / DP and Career Related Programme / CP) in the universities of the UK, the United States, Europe, Asia, as well as in the universities of Kazakhstan and CIS countries.